Wherever it rains, a flood can occur.
Florida offers over 1,100 miles of beautiful coastline, over 650 miles of beaches, a humid subtropical climate in the north and tropical climate in the south. The Sunshine State also is home to the launch operations for the Apollo, Skylab and Space Shuttle programs from Kennedy Space Center, and is one of the most visited travel destinations with The Walt Disney World Resort being the most visited vacation resort in the world with over 50 million annual visitors. With an average of 59.21 inches of rainfall per year and more than 11,000 miles of rivers, streams & waterways, Florida is, however, more likely to flood than any other state in the nation due to its flat terrain.
Read More
Since the vast majority of Florida is at or near sea level, the top causes for flooding typically are the result of heavy thunderstorms, hurricanes, and tropical storms. The state, however, is surrounded by 2 major bodies of water and more than 1,700 lakes, rivers, and streams across its 67 counties. This means that Florida is extremely susceptible to floods from not only high groundwater levels, but also from the many storms it sees year-round.
Major Rivers: St. Johns, Suwanee, Apalachicola, St. Marys
Major Lakes: Okeechobee, Lake George
Major Bodies of Water: Atlantic Ocean, Gulf of Mexico
Major Wetlands: The Florida Everglades, Okefenokee Swamp
However, the cost and requirement of flood insurance in Florida isn't based on past history. It is based on a number of factors including present weather patterns, natural changes in the environment, flood zone changes, and recent growth within Florida's communities.
Read Less
Main Causes of Flooding in Florida
Hurricanes & Tropical Storms
More storms hit Florida than any other U.S. state. More important, in the wake of the devastation caused by Hurricane Harvey and Hurricane Irma in 2017, up to 80% of home damages involving flooding were not insured.
In fact, since 1851 only 18 hurricane seasons have passed without a known storm impacting the state. The Atlantic Hurricane Season lasts for six months (June 1 – November 30) and, if one strikes, can cause extreme winds, heavy thunderstorms, flooding, and storm surges. Florida's recorded hurricane history includes approximately 500 tropical or subtropical cyclones. Additionally, the cumulative impacts from the storms have totaled over $141 billion in damage (primarily from Hurricane Andrew in 1992) and the 2004 and 2005 hurricane seasons where the state was affected by five named storms category 3 or higher.
The strongest hurricane to most recently hit the state was Hurricane Charley in 2004. This was the strongest hurricane since Hurricane Andrew in 1992. Since then, Hurricane Ivan, Jeanne, Dennis, Wilma, and Irma have all impacted the state as a major hurricane.
1928 Okeechobee Hurricane
In South Florida, the 1928 Okeechobee Hurricane claimed at least 2,500 lives, many of them migrant farm workers, when dikes surrounding Lake Okeechobee were breached by a storm surge. The resulting flood encompassed hundreds of square miles.

Overall damages ranged from minor to the catastrophic.
From Miami to Fort Lauderdale, damage was minimal, including downed power and telephone lines.
From Pompano Beach to Jupiter, the damage was more serious. Heavy winds combined with a 10-foot storm surge significantly damaged buildings.
West Palm Beach saw more than 1,700 homes destroyed, and the Jupiter Inlet Lighthouse was moved 17 inches off its base.
The total cost of damage to the coastal area was estimated to be in the millions of dollars.

The most catastrophic and widespread damages happened inland near Lake Okeechobee, which had a higher population. The winds reached 140 mph and caused a dike located at the lake's south end to be breached by a storm surge. Floodwaters moved over hundreds of square miles and reached depths of 20 feet. Many houses were washed from their foundations and destroyed.
It took several weeks for the floodwaters to subside, making attempts to recover from the devastation nearly impossible. The estimated tally provided by the Red Cross was originally at 1,836 for lost lives, which was the official count for many years. In 2003, however, the count was revised to at least 2,500, which makes the Okeechobee Hurricane the United State's second-deadliest natural disaster.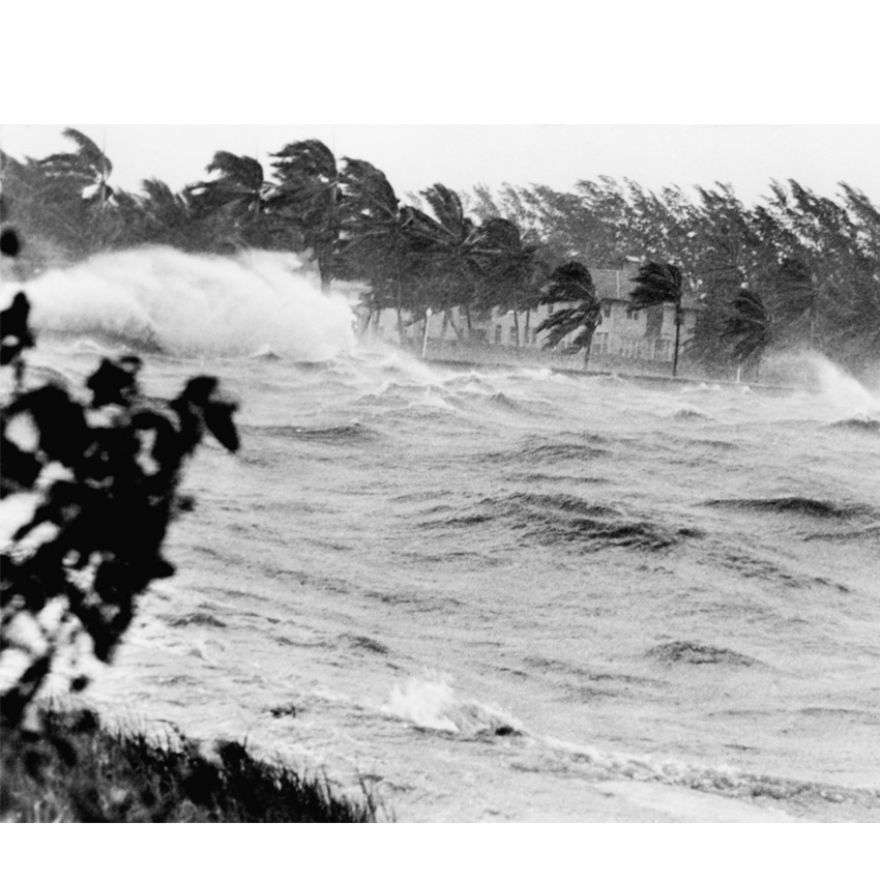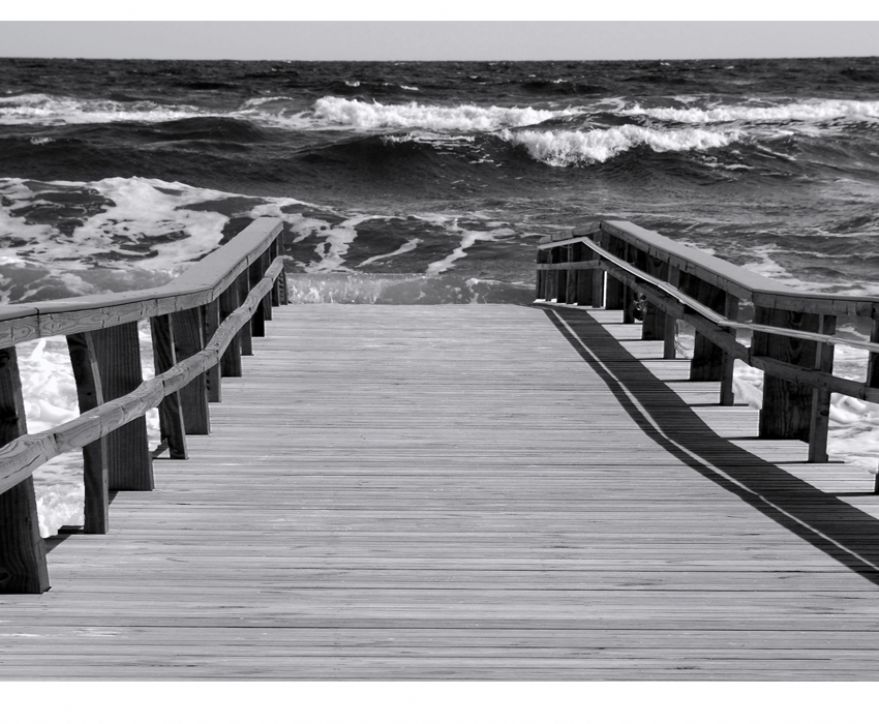 Hurricane George – The 1947 Fort Lauderdale Hurricane
On September 17, 1947, Hurricane George struck metropolitan Miami as a Category 4. It is the 4th strongest hurricane to strike the United States with rainfall measuring up to 10.12 inches. This produced significant flooding, which nearly caused Lake Okeechobee to overflow.

Hurricane George affected many counties throughout Florida, ranging from the South Florida region to the Panhandle.
Along the coast, beaches were eroded and beachfront properties were greatly damaged by heavy surf.
Coastal highways were washed out and piles of sand drifts formed on nearby grounds.
Overall, in excess of 40,000 people moved into Red Cross shelters.
Despite the magnitude of the storm and the resulting devastation, only 17 people lost their lives.
Estimated damages reached $31.6 million dollars.
Hurricane Andrew – 1992
Hurricane Andrew was a Category 5 Atlantic hurricane that struck Florida on August 24, 1992. Andrew was the most destructive hurricane to ever hit the state and was the costliest hurricane to make landfall anywhere in the United States until it was surpassed by Katrina in 2005. With $25.5 billion dollars in damage, Andrew ranks as the most expensive disaster in Florida's history, causing more property damage than hurricanes Betsy, Agnes, and Hugo combined.
Prior to its landfall in Homestead, hurricane and tropical storm watches and warnings were issued from Central Florida down to the Keys. Evacuation orders were put into effect for 9 counties as far north as Martin and Sarasota and southward to Monroe. Nearly 1.2 million people followed these evacuation orders, including the approximately 20,000-30,000 tourists in the Florida Keys. Some went to shelters that had been opened in their local areas while others took refuge at rest stops along I-75. It was reported that all 15,739 rooms at Walt Disney World Resort in the Orlando area were reserved. More than 200 miles of both I-95 and the Florida Turnpike experienced significant traffic jams as residents and tourist's sought protection from the impending storm. This mass exodus was most likely responsible for the relatively low fatality rate.
In the Everglades, 70,000 acres of trees were drowned.
Rainfall in Florida was substantial, peaking at 13.98 inches in western Dade County.
Florida alone, Andrew left a record $25 billion in damage and 44 deceased.
Storm surge flooded low-lying areas, particularly in Goodland, Everglades City, and Marco Island.
Rainfall from Andrew was light in comparison to other storms; however, a storm tide of 4 to 6 feet was measured in Biscayne Bay. Heights as high as nearly 17 feet were recorded at the waterfront Burger King International Headquarters.
Cost of Damages by County
Broward:$100 million
Collier:$30 million
Miami-Dade:$25 million
<Monroe:$131 million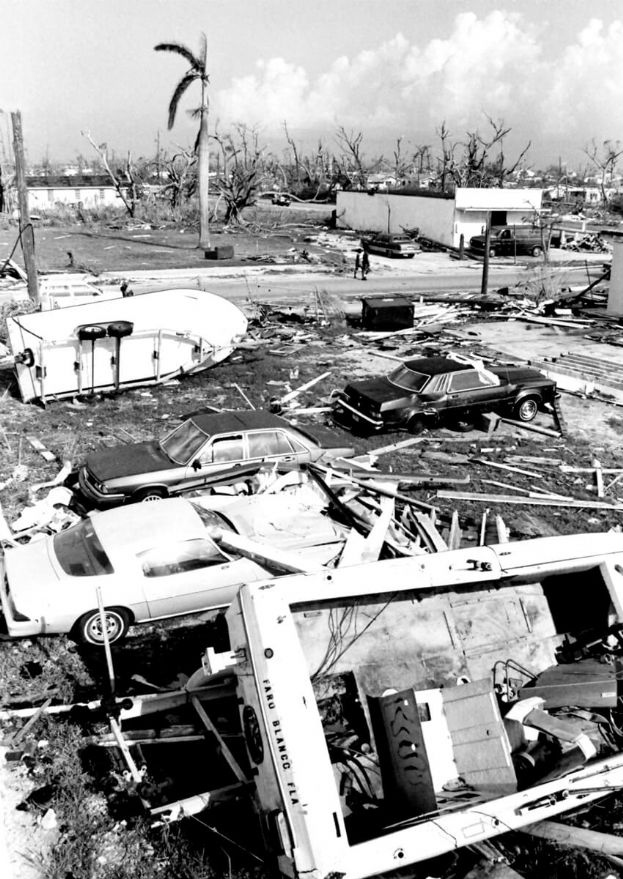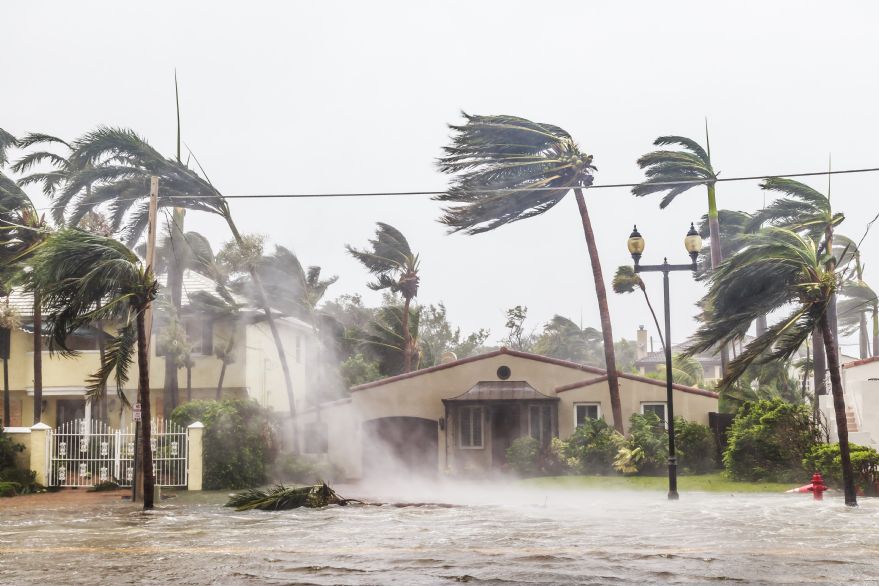 Hurricane Irma – 2017
On September 10th, 2017 Hurricane Irma made landfall in Florida Keys as a category 4 storm. It is the costliest hurricane to strike the sunshine state since Hurricane Andrew. The hurricane caused major flooding throughout the peninsula and dropped nearly 15 inches of rainfall total during a 48-hour-period. 
25% of all homes in Key West were destroyed
73% of the state of Florida was without power due to the storm
The total cost of Hurricane Irma is approximately $50 billion, making it the fifth costliest storm in U.S. history. 
It's estimated that nearly 80% of Hurricane Irma flood losses were uninsured.
Immediate Changes Post Hurricane Andrew
Updates were implemented to help protect the state, its residents, and properties including:
Insurance Reform: Aside from the costly destruction and loss of life, one of the biggest problems that became apparent after Hurricane Andrew involved insurance. Nearly $16 billion in damages concerned insured losses. Because of the extent of damage, more than 600,000 claims were filed which resulted in 11 bankrupted companies and the loss of up to 20 percent or more of surplus by 30 others. In the end, nearly 930,000 policyholders were left holding the bag and some of the larger insurance companies opted to limit the coverage they offered Florida residents.

This brought about widespread reforms by Florida policymakers that included the creation of the Florida Hurricane Catastrophe Fund (CAT Fund) and what was to eventually become Citizens Property Insurance Corporation. Both of these entities were designed to provide insurance coverage to residents who were unable to obtain private-market coverage, and to serve as a back-up for insurance companies that offer coverage in Florida.
Construction Standard Updates: Construction standards also saw a massive re-vamping after Hurricane Andrew when careless construction and "drive-by inspections" were discovered. In 2002, Florida adopted its first statewide code – the Florida Building Code, which required more stringent building standards including the ability of new structures to withstand hurricane force winds and the installation of shutters or impact-resistant glass to protect doors and windows. The results of these new standards became apparent when back-to-back hurricanes, Frances and Jeanne, struck the Treasure Coast in 2004.

Further strengthening of 2002's Florida Building Code has included an increase in the wind speeds that new buildings must be able to withstand.
Emergency Management Response: Emergency response was also overhauled after many people arrived to help during recovery efforts after Andrew, but those efforts were hampered because there was little authority designating who was responsible for what.

A reciprocal aid agreement has been established between Florida and vendors charged with providing emergency supplies to ensure a rapid distribution. Likewise, the Orlando area now has a large staging ground for stocked supplies. A bonus to this overhaul is that supplies en route to disaster areas can now be tracked allowing for a better time estimate as to when the supplies will be available to affected residents.
Evacuation Procedure: Evacuation protocols have also been set up to ensure that any and all evacuations run smoothly and that coordination between the different evacuation route counties is not hampered. This includes the distribution of gasoline to gas stations along the route to ensure they are able to receive their maximum amount of gas supplies.

These procedures also include reverse-flow traffic patterns, as needed, on major highways during evacuations to help avoid the gridlock that can, and has occurred in the past. Training operations are done yearly to ensure that if they are used, they are used effectively.
Excess Rainfall
Statewide, Florida receives an average (1901-2001) of 54.02 inches of rainfall a year, with the nation (as a whole) averaging 30 inches per year.
The climate of the north and central parts of Florida is humid and subtropical with south Florida being a true tropical climate. There is a defined rainy season from May through October, with Tallahassee (the state's capital), Miami, West Palm Beach, and Pensacola being some of the rainiest cities in the state averaging 61-65 inches annually.
Florida Record Rainfall Totals:
1950 – 38.70 inches, Hurricane Easy in Yankeetown (heaviest rainfall to occur in a 24 hours period).
2008 – 27.65 inches, Hurricane Fay in Melbourne.
2012 – 28.78 inches, Hurricane Debby in Curtis Mill.
June 2017 – Over 19 inches of rain had fallen in southeastern Florida over seven days including Miami, Florida, which recorded rainfall of 10.25 inches from June 1 to June 7.
August 2017 – 16.7 inches of rain fell Friday to Sunday in Fort Myers, 70% more than the three wettest days in different years on those dates, according to National Weather Service records. Hurricane Irma would follow only one to two weeks later.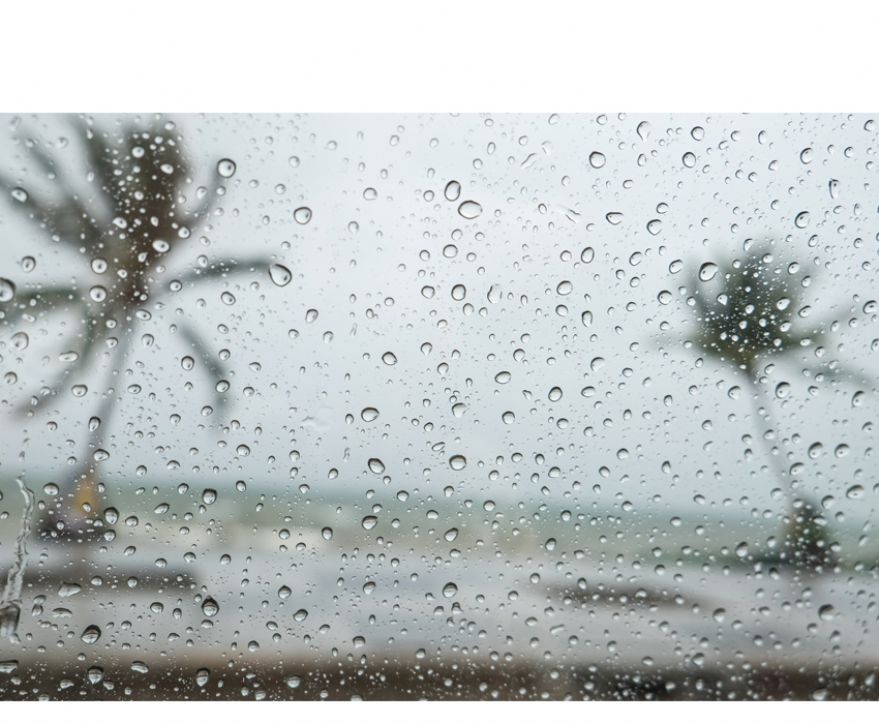 Understand the Threat. Learn the Details. Get the Protection.

Contact an Agent

Ready for a Quote
Get a Flood Zone Determination Today
Now that you know some of Florida's flood history,
are you ready for a free, online flood zone determination for your home or business?